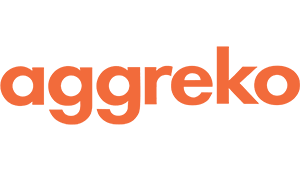 Around the world, people, businesses and countries strive for a better future – one that needs power and the right conditions to succeed.
At Aggreko we work round the clock to ensure our customers get the electricity, heating and cooling they need, whenever they need it – all powered by our class-leading equipment, trademark passion, unrivalled international experience and local knowledge. From urban developments to unique commercial projects and even humanitarian emergencies, we bring our expertise and equipment to any location.
That's what has made us the world's leading provider of modular, mobile power & heating and cooling. We have more than 7,300 employees, operating from more than 200 locations in 100 countries. With revenues of approximately GBP 1.6bn in 2016, we're listed on the London Stock Exchange (AGK.L) and have our headquarters in Scotland.
We know that nothing happens without power – especially events. Aggreko Event Services are the global leaders in this field, serving many of the world's largest, most prestigious and demanding events year after year. We have it all covered, from planning, through to execution, with a team of dedicated and experienced professional events planners, engineers and technicians, who ensure everything is up and running optimally to guarantee reliable power, heating and cooling and all allied ancillary services.
We've been a trusted partner for more than four decades, working behind the scenes, to ensure uninterrupted power for broadcasting, competition, sound and lighting and event overlay, along with safe and comfortable temperatures for crews, competitors and spectators. Our customers include Formula One, The European Tour, PGA of America, Olympic and Commonwealth Games, Red Bull Air Race, Cirque du Soleil, and a number of major film and television production companies, as well as music festivals, such as Glastonbury, political events, exhibitions, conferences, and charity events. We've even helped a man leap from space, and test a rocket destined for Mars.
Company Website: